Hanjalka Csabai at May 14, 2021
Pandemic taught office tenants: after expiration of current office lease, it can make sense to seek a smaller, but still decent office solution. Even for short-term, to avoid empty office spaces again. The Budapest office market provides severalshort-term, flexible office solutions., which can fit to corporate needs.
Office sublease is a private office facility, provided by a larger 'lead tenant'. The dedicated facility has its own working zone and community spaces, but rest rooms, maybe kitchenettes can be shared with the 'lead tenant' (sublessor). Serviced offices are built by professional flexible space operators, for short- and mid-term leasing. Both solutions are plug & play office spaces, with fit-out, furniture and office equipment.
Price tag
Office sublease is definitely a low-cost solution. Since the sublessor provides it as a non-core business, to get some coverage for its long-term office costs, office subleases can achieve very competitive, sometimes even single-digit euro per sqm per month rent levels in A and A+ buildings. It means practically even 10-50% price discount from Budapest office market prices.

Serviced office workstation prices are all-inclusive service fees. It covers rental fee, service charge, depreciation of capital expenditure, internet service, cleaning & maintenance services, front office services, the use of community spaces (like coffee corners and phone booths) etc. Budapest serviced office prices are moving between €300-400 per workstation in A and A+ buildings in 2021.
Office spaces to be changed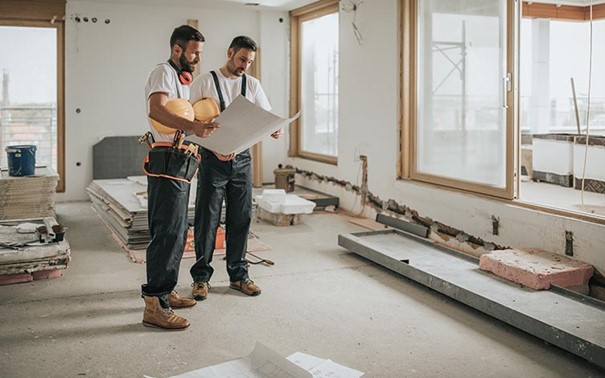 Price tag is the strength of office subleases, but if you want to change existing spaces, you are in a trouble.
Since the 'lead tenant' is not a professional real estate developer, they won't invest in non-core business. The landlord, the owner of the building has invested in lead tenant' spaces, delivering lead tenant's interior design, space plan and fitout, therefore usually not being willing to invest more.
Serviced office operators are professional flex space brainstormers, they invest and tailor-make your office space ideas. Your capital expenditure is zero in a serviced office.
Supporting services
Finally, office subleases are spaces only, but serviced offices – just like the name predicts – involve supporting services like secretarial and office management services, fitout management and more.
All in all: office sublease is the perfect choice when it's OK for you as it is. For everything else, there are serviced offices.